Alexandria Invisible Braces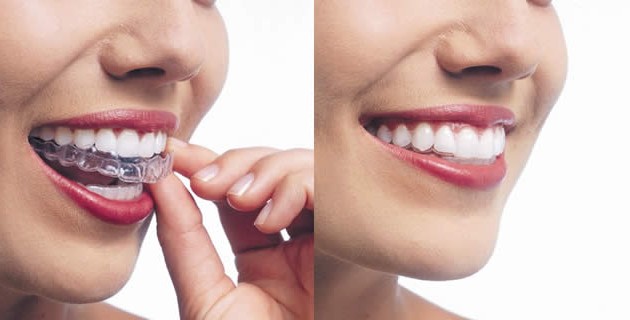 INVISALIGN is an innovative way to get straight teeth without braces. Sometimes called "invisible braces" or "clear braces", Invisalign is actually a series of virtually invisible aligners that gradually move your teeth. Instead of painful brackets and wires that draw unwanted attention to your teeth, with clear Invisalign braces, you can comfortably straighten your teeth without anyone noticing.
Invisalign clear braces have only been around for a few years, but they have already benefited over 500,000 patients. Invisalign clear braces have enjoyed such tremendous popularity and positive results that 70% of dentists are now trained to use them. Dr. Geren, Dr. Mady and their staff are pleased to offer this safe and successful innovation for patients looking for a clear way to get straight teeth.
Invisalign clear braces are more comfortable and more efficient than regular braces. The clear aligners should be worn for twenty-two hours of each day for maximum benefit but can easily be removed for eating and flossing. In some cases, Invisalign clear braces can get you straight teeth up to 40% faster than braces. The average length of treatment for straight teeth is between six and fourteen months.
Every two weeks of the treatment, you change to a new aligner, so that your teeth move gradually into place. Every six weeks you visit the dentist to check your progress and to get your next set of aligners.
Mt. Vernon Center for Dentistry is the Mt. Vernon – Alexandria area Invisalign clear braces provider. Learn more about these amazing Invisalign clear braces by calling Dr. Geren's and Dr. Mady's Alexandria Virginia office today for a consultation to see if Invisalign clear braces will work for you. Get the straight teeth you've always wanted with Invisalign clear braces today.
Invisalign Week - July 10-14
New Patient Online Offer
$500 Off
Free Records
Free Take-Home Teeth Whitening
($1,200 Value)
Contact Us Today!
Our Location
Mt. Vernon Center For Dentistry
Dr. James D. Geren and Dr. Zeyad Mady provide expert family and cosmetic dentistry in the Alexandria and Mt. Vernon, VA area. http://www.cosmeticdentistalexandria.com/ 8101 Hinson Farm Rd Ste 114
Alexandria, VA 22306
703-360-5881703-996-4666 smiles@CosmeticDentistAlexandria.com
From the Smile Gallery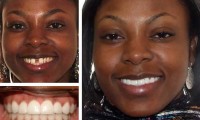 | | |
| --- | --- |
| | Click the button to the left to +1 our practice. |
---
Write A Review
---
Follow Us!