Alexandria Periodontal Treatment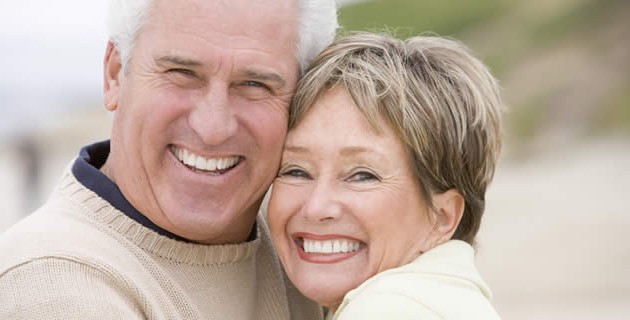 Gums are an often overlooked part of dental care. In fact, the most common cause of adult tooth loss is from periodontal disease, commonly known as gum disease. Mt. Vernon Center for Dentistry now offers periodontal treatment to maximize the health of your gums.
Warning Signs for Periodontal Disease (Gum Disease)
Red or swollen gums
Gums that bleed easily
Gums that are pulling away from your teeth
Loose teeth
Caring for Your Gums
There are a number of ways to treat diseased gums. If symptoms are detected early enough, non-surgical periodontal therapy is sufficient. One of the non-surgical periodontal treatment methods that Dr. Geren and Dr. Mady offer is called scaling and root planing. First, harmful bacteria are removed from your teeth below the gum line and then a special laser is used to sterilize the infected areas and promote reattachment and healing. Current medical studies show how periodontal disease makes you more susceptible to heart attack, stroke, diabetes and a host of other diseases. Controlling gum disease is extremely beneficial for your overall health.
Nutrients & Antibiotics
Periodontal treatment doesn't only take place at the dentist's office. To maintain healthy gums, Dr. Geren and Dr. Mady also offer nutritional supplements that specifically target the chemical makeup of saliva and reduce the bacteria levels in your mouth. Other nutrients also reduce the inflammation and puffiness that contribute to gum disease, promoting lasting periodontal health.
Since gum disease is bacterial, antibiotics may also be prescribed. These come in the form of a pill or also in a mouthwash or a powder that is applied directly to the infected gums.
Surgical therapy may be needed, however, if the periodontal disease has progressed considerably. The goals of this therapy may include restoring bone tissue, reducing residual pockets, and removing plaque that is too deep for scaling.
A Real Change in Gum Health, Not Just "Status Quo"
Teeth rely on healthy gums to stay strong and functional. Dr. Geren, Dr. Mady and their Mt. Vernon area dentist office in Alexandria, Virginia are committed to helping their patients recognize and reverse gum disease as early as possible. Regular checkups make it even easier to detect and prevent the occurrence of gum disease in the first place, so schedule your next appointment today.

Our Location
Mt. Vernon Center for Dentistry Dr. James D. Geren and Dr. Zeyad Mady provide expert family and cosmetic dentistry in the Alexandria and Mt. Vernon, VA area. http://www.cosmeticdentistalexandria.com/ 8101 Hinson Farm Rd Suite 114
Alexandria, VA 22306
703-360-5881703-996-4666 smiles@CosmeticDentistAlexandria.com
From the Smile Gallery