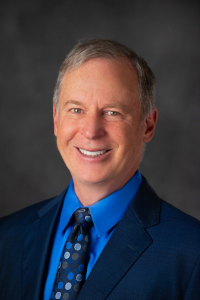 Alexandria–Mt. Vernon, Virginia area cosmetic dentist Dr. James D. Geren, DDS, has been creating beautiful smiles for over twenty years. Having trained with world-renowned cosmetic dental specialists, Dr. Geren has become one of Alexandria's leading experts in cosmetic dentistry. Fellow dentists have given him the distinction of becoming a member of The Best Dentists in America and he has also been given the Mastership Award from the Academy of General Dentistry.
Dr. Geren attributes his success to the fact that he and his staff place a high priority on continuing education. Placing such a high priority on education helps him stay abreast of the exciting innovations in cosmetic dentistry that can best serve his patients and their dental health.
One of Dr. Geren's favorite aspects of his work is educating his patients. He and his staff are dedicated to providing patients with the most up-to-date information about the latest equipment and procedures that can transform the way you think about dentistry. Some of these innovations include sedation dentistry, and Invisalign (invisible braces).
As a sedation dentist, Dr. Geren is able to help many people with dental anxiety receive the dental care they need. Patients looking for a sedation dentist choose Dr. Geren because of his expertise, the attention he gives his patients, and, of course, his staff.
Contact Mt. Vernon–Alexandria, Virginia area cosmetic dentist Dr. James Geren's office today to learn more about what cosmetic dentistry can offer you. If you are looking for a sedation dentist, general dentist or family dentist, give them a call. They would be happy to answer any questions you have and help you make an educated decision about your dental care.
Professional Memberships & Dentist Affiliations
Alexandria Dental Society
Synergy Implant Study Club