Alexandria Porcelain Dental Crowns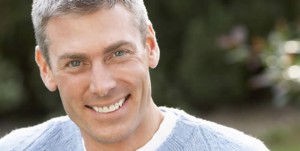 Dental crowns are protective coverings for a damaged teeth. Sometimes called a cap, a tooth crown completely covers a tooth that is unsightly or decaying, protecting the remaining tooth and covering sensitive nerves that cause pain. Dental crowns are also necessary when there is not enough tooth structure remaining to support a filling.
Dental crowns used to be made only of durable, but obvious and unattractive, metal. Now, Dr. Geren's and Dr. Mady's patients in the Alexandria – Mt. Vernon area can choose a porcelain tooth crown or a ceramic tooth crown. Both kinds of tooth crown share the strength of metal but are designed and color-matched to blend in with your other teeth, providing a strong, yet natural-looking covering.
A tooth crown used to take more than one appointment to place, but thanks to CEREC, we can now place dental crowns and dental bridges in as little as one appointment.
Dental Bridges
Dental bridges replace missing teeth by securing a tooth crown to the surrounding teeth, or dental implants. An attached set of crowns is mounted over adjacent teeth to keep the replacement tooth crown permanently fixed in the gap. The dental crowns used to bridge the space left by missing teeth are made with porcelain and look completely natural. Dental bridges feel comfortable and can be a cost effective way to replace missing teeth.
To find out more about dental crowns, and dental bridges, and to figure out whether a tooth crown may be right for you, call or visit us at our Alexandria office.