Your Chipped, Broken, or Cracked Teeth Can Be Restored by an Alexandria Dentist
As much as we'd like our teeth to stay perfect forever, that is not usually the case. Teeth get damaged and infected just like any other part of your body, and they need the proper care to ensure your overall health. The Mt. Vernon Center for Dentistry can provide many different teeth repair options, returning your teeth to their former beauty. Throughout the restoration process, you can opt to have sedation dentistry as a part of your treatment plan to help ease any anxiety you may be experiencing.
Whether you have a chipped tooth, cracked tooth, broken tooth, or infected tooth, here at Mt. Vernon Center for Dentistry we offer many restorative dentistry options to keep your smile looking as bright as ever!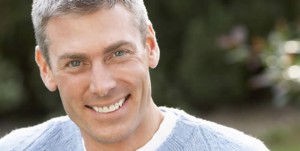 Dental crowns are protective coverings for a chipped tooth or cracked tooth. Sometimes called a cap, a tooth crown completely covers a tooth that is unsightly or decaying, protecting the remaining tooth and covering sensitive nerves. Dental crowns are also necessary when there is not enough tooth structure remaining to support a filling.
Dental crowns used to be made only of durable, but obvious and unattractive, metal. Now, our patients in the Alexandria–Mt. Vernon area can choose a porcelain tooth crown or a ceramic tooth crown. Both kinds of tooth crown share the strength of metal but are designed and color-matched to blend in with your other teeth, providing a strong, yet natural-looking covering.
Dental bridges replace missing teeth by securing a tooth crown to the surrounding teeth, or dental implants. An attached set of crowns is mounted over adjacent teeth to keep the replacement tooth crown permanently fixed in the gap. The dental crowns used to bridge the space left by missing teeth are made with porcelain and look completely natural.
Dental bridges feel comfortable and can be a cost-effective way to replace missing teeth.
To find out more about dental crowns and dental bridges or to figure out whether a tooth crown may be right for you, call or visit us at our Alexandria office.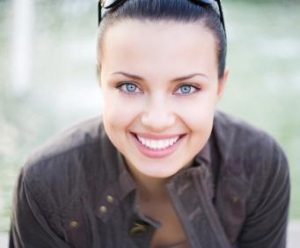 Root canals are tooth-saving procedures that remove infection from a dead or dying tooth. When the pulp, those nerves and tissues inside a tooth, gets infected, it can be very painful for you, and it puts the surrounding teeth at risk for a similar infection.
A root canal procedure is the process of going into the tooth to clean out and get rid of any infected tissue. This is usually followed by covering that tooth with a dental crown to protect it from any future damage.
Porcelain veneers are sturdy, thin tooth coverings that are attached to your teeth to cover up a chipped tooth, cracked tooth, or badly discolored tooth. Veneers are a great way to add another layer of protection and restore the appearance of any damaged teeth.
Dental implants are a popular restorative dentistry option used to replace missing teeth more permanently than other methods. Implants are directly inserted into the jawbone to slow down the jawbone decay that happens automatically with missing teeth. Manufactured teeth can then be inserted directly onto those dental implants for a sturdy, natural-feeling smile.
We Are Committed to Giving You an Excellent Smile at Mt. Vernon Center for Dentistry!
Call us today to schedule a restorative dentistry consultation with Dr. Geren, Dr. Mady, Dr. Abbareddy, or Dr. Garlisi. We're ready to help you restore your smile and your confidence!