Your Emergency Dentist in Alexandria
Dental emergencies are accidents. They happen unexpectedly and sometimes without any kind of warning.
You need an emergency dentist you can trust in those moments of panic. If you need emergency dental care, sit back and let us take care of you! At the Mt. Vernon Center for Dentistry, we offer emergency dental care so that we can provide immediate relief to the patient.
If the emergency is life-threatening, call 911 or visit your local emergency room.
Most dental emergencies are not urgent enough for a 911 call but too urgent to wait until your next scheduled dental appointment. Please feel free to call us right away when you need emergency dental care!
How do you know if you need emergency dental care?
You know best! If your dental needs are disturbing to your daily life, you might need emergency dental care. Some common dental emergencies include:
Toothache.
Broken, cracked, or chipped tooth.
Broken dental work.
Painful tooth decay or gum disease.
Knocked-out permanent tooth.
Tooth abscess.
Tooth extractions.
Wisdom teeth extractions.
Emergencies happen! Our emergency dentist will be understanding when a dental emergency occurs. We'll help you achieve a healthy, beautiful, and pain-free smile again.
What should I do in a dental emergency?
First and foremost, call your emergency dentist. You can contact Mt. Vernon Center for Dentistry for compassionate emergency dental care. The sooner you attend to that toothache or chipped tooth, the easier the repair will be.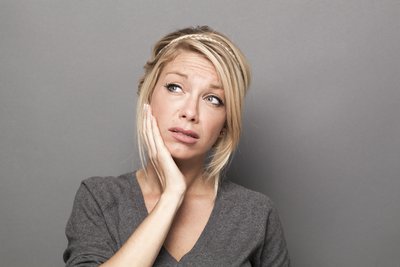 According to the American Dental Association, other first-aid protocols you should follow include:
For a knocked out permanent tooth, keep the tooth moist. Place the tooth back into the socket or into a container of milk or saltwater.
For a cracked or broken tooth, preserve the parts, if possible, and keep them moist.
For a toothache, apply a cold compress to the face. Some patients may choose to take an over-the-counter pain reliever.
For a badly bitten tongue or lip, use antibacterial ointment to avoid infection.
For objects or food stuck between teeth, use dental floss and gently rinse. Do not resort to sharp tools.
Are you worried about your oral health?
Your emergency may involve a painful toothache or anxiety when you look in the mirror. Emergency dental care is one of our specialties at Mt. Vernon Center for Dentistry in Alexandria. We would be happy to serve you, so call now!