Conscious Sedation Dentistry for Mt Vernon
Oral conscious sedation is an effective option for patients who need more than just laughing gas to relax throughout their dental visit. Conscious sedation will produce moderate calming effects, like IV sedation can, but without needles or injections.
If you are interested in being comfortably sedated during your dental appointment by taking a small pill, schedule a consultation with one of our Mt. Vernon dentists today.
What Is Conscious Sedation?
So, if oral conscious sedation does not put you to sleep, what is conscious sedation and how does it work? Conscious sedation lets even the patients with strong dental anxiety to have enjoyable and relaxing dental visits. Our dentists can even complete the work of several appointments at one time when you are comfortably sedated.
What is conscious sedation? Oral conscious sedation requires taking a pill to reduce your anxiety. You will remain awake so that you can respond to your dentist's questions and commands, but you will be in a state of complete peace, and have little to no memory of your time with us.
Is Oral Conscious Sedation Right for Me?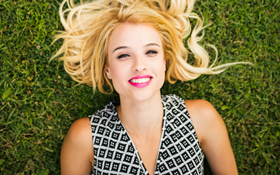 Oral conscious sedation is the answer that many individuals with dental fears have been searching for. Some of the reasons you might choose conscious sedation include:
You are uncomfortable in the dentist's office.
You hesitate to call and make a dental appointment.
The sights, sounds, and smells of a dental office bother you.
You are delaying dental treatment that you want or need.
You have had a poor experience with a dentist in the past.
You have sensitive teeth.
You need multiple or complex procedures.
You would prefer to be sedated without needles.
Is Conscious Sedation Safe?
All methods of sedation dentistry that we use at St. Vernon's are perfectly safe. For oral conscious sedation, we use prescription medications that are safe and have few side effects. We will monitor your vital signs constantly from beginning to end of your visit to ensure that you are receiving the right amount of sedation.
Contact Us
Would you like to enhance your smile or protect your oral health? Oral conscious sedation may be the right way for you to enjoy a better dental experience. Contact us at Mt. Vernon Center for Dentistry today in Alexandria.