Your Cosmetic Dentists in Alexandria

If you're ready to have a smile you can show off—not hide—then it's time to learn what cosmetic dentistry can do for you. Cosmetic dentistry includes an array of options to improve your smile. Dr. Geren, Dr. Mady, Dr. Abbareddy, and Dr. Garlisi are all highly qualified cosmetic dentists and trained to provide laser teeth whitening, and Invisalign braces. Only qualified dentists can offer these exciting new services, so if you want to experience the best in cosmetic dentistry, call Mt. Vernon Center for Dentistry today.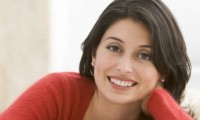 In just one visit, you can have your teeth restored to their natural whiteness, making your smile look younger and healthier. Our great dentists offer two methods of teeth whitening: an in-office laser treatment that instantly whitens teeth and a take-home bleaching kit that you can use in the comfort of your home. Whichever method you choose, you will be amazed at the results that only come from professional teeth whitening.
---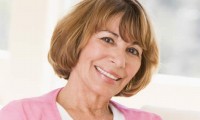 A dental crown is a cap that covers a damaged tooth. Traditional dental crowns are made of metal and draw unwanted attention, but now there are porcelain and ceramic dental crowns that blend in beautifully with your other teeth. These innovative dental crowns can make your smile more, not less, beautiful as they protect your damaged teeth. Call our office today to find out more.
---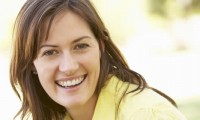 Porcelain veneers give your smile the total makeover you've always wanted. Veneers are coverings as thin as contact lenses that are placed over your stained, chipped, or unevenly spaced teeth. Porcelain is a strong yet translucent material that looks just like tooth enamel, making your teeth look naturally white and perfect. If you are embarrassed by the imperfections in your smile, porcelain veneers are the perfect solution for you.
---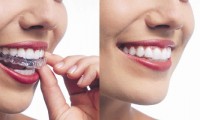 Invisalign is a great way to straighten your teeth without anyone noticing. Invisalign gets its name from the clear aligners that are virtually invisible when you wear them, unlike traditional metal braces. Invisalign aligners are also more comfortable than traditional braces and can be removed for eating and flossing.
---
Contact Mt. Vernon Center for Dentistry and Our Skilled Cosmetic Dentistry Team Today
To learn more about cosmetic dentistry and the cosmetic dental services offered in the Alexandria, Virginia, area, call Mt. Vernon Center for Dentistry today or fill out the form at the right. We look forward to helping you have a world-class smile!
---
What Our Customers Say
Highest level of customer service because everyone in this office is very caring. They are patient, good listeners, friendly and strive to make sure you have a good experience. We have been in for routine issues and to have old bonding replaced. Dr. Geren does beautiful cosmetic work and manages to solve other dental problems with the simplest solutions possible. Peaceful atmosphere, clean and modern.
---