Clear Braces for Straight Teeth In Alexandria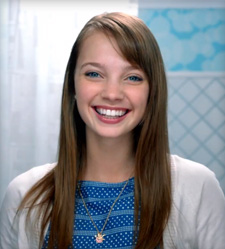 With everything going on in your life, you need to feel confident at all times. Invisalign teen clear braces in Alexandria will give you straight teeth without the drawbacks of traditional braces. You will love the way you look and feel while you wear Invisalign Teen, and you'll be thrilled with your results. Here's a list of the things teens want to know about Invisalign clear braces:
Don't Change | You'll only see positive transformations in your appearance with Invisalign Teen. These clear braces are hardly noticeable and won't affect your overall look while you wear them.
No Limits | One of the things teens dread when they get braces is not being able to eat crunchy or sticky snacks, but Invisalign teen eliminates that problem. There are no food restrictions with Invisalign Teen! You will remove the aligners when you eat, so you can enjoy all of your favorite foods like you always have.
Easy Care | It's easy to care for your teeth when you have Invisalign Teen. You simply remove the aligners and brush and floss as normal. You can soak your aligners in denture cleaner or brush them with a toothbrush to clean them.
Supreme Comfort | Enjoy the metal-free comfort of the smooth plastic Invisalign aligners. You won't need to carry around wax or suffer from lip sores.
Amazing Results | You'll love the straight teeth that Invisalign Teen will give you. You'll be excited to show off your movie star smile.
What Parents Want to Know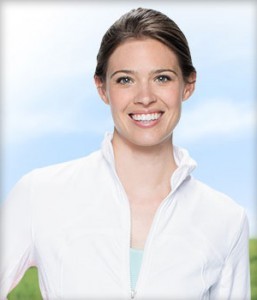 Some of the advantages of Invisalign teen clear braces that parents may want to know about include:
Compliance Indicators | We can track the approximate wear time of Invisalign clear braces.
Replacement Aligners | We know that your teen is busy, so we offer six replacement aligners when you choose Invisalign Teen.
Is Invisalign in Alexandria Right for Me?
The Invisalign system is an amazing way to fix countless dental issues and give you an overall better smile. For most people and most orthodontic problems, Invisalign aligners can be the perfect solution. Crooked teeth are no match for the smooth power of Invisalign clear braces. When you are wondering if Invisalign is right for you, you may want to consider the following:
Age | Invisalign clear braces are also known as braces for adults because they are geared towards adults and and teens. Children are usually less image-conscious than adults, so they might not mind wearing traditional metal braces. Older individuals who choose to improve crooked teeth, on the other hand, prefer the subtle appearance of Invisalign clear braces. Because these braces for adults are removable, they may be more difficult to keep track of for our very young patients.
Issues | Invisalign clear braces can improve and correct all normal orthodontic problems. They can fixed gapped teeth, crowded teeth, overbite, underbite, crossbite, and of course, they can straighten generally crooked teeth. However, if your case is severe, you may need to talk to your orthodontist in Alexandria about alternative treatment options.
Commitment | If you are unable to, or do not wish to, commit to wearing your Invisalign aligner trays for around 22 hours each day, Invisalign aligners may not be the best treatment for you. This is another reason that the Invisalign system is also referred to as "braces for adults"—children may have difficulty wearing their aligners for enough time each day. You are required to remove your aligners while you eat and drink anything but water, so you must be willing to remove and replace your orthodontics frequently.
Schedule Your Appointment
If you want a straight, beautiful smile and a simple and subtle experience with braces, you may be a candidate for Invisalign clear braces. Give us a call in Alexandria today. Dr. Geren, Dr. Mady, Dr. Abbareddy, or Dr. Garlisi will be happy to consult with you about the best way to straighten any crooked teeth and give you the stunning smile of your dreams if you are in the Alexandria–Mt. Vernon, VA, area!