Metal Braces or Invisalign Braces in Alexandria?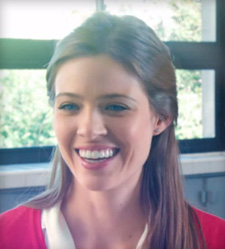 Both Invisalign aligners and traditional metal braces can work wonders on your smile. We provide both here at Mt. Vernon Center for Dentistry in Alexandria. When it comes to straightening teeth, you should make the decision between Invisalign vs. braces that is best for you. Here are some more details about the two options that will help you to make your decision:
Advantages of Invisalign Braces
Discreet | Invisalign braces are designed to be imperceptible because they are virtually invisible. For those who do not want braces that negatively impact their appearance, Invisalign braces may be the right choice for them.
Smooth | Invisalign braces are made of clear, smooth, BPA-free plastic. The plastic will never rub uncomfortably against your gums and lips.
Removable | Many of our patients enjoy being able to remove their orthodontics whenever they like. With Invisalign aligners, it's easy to care for your oral health while you are straightening teeth.
Fewer Appointments | Those who are straightening teeth with Invisalign braces only need to visit their orthodontist every 6–8 weeks rather than the usual every 4 weeks.
Advantages of Metal Braces
Aesthetic Advancements | In recent years, metal braces have been improved so that the brackets can better match your enamel color, so that they will be less noticeable.
Permanent | Some patients have a hard time remembering to remove and replace their orthodontics constantly. You may prefer to have permanent metal braces that will do the work of moving your teeth for you, no matter what you do.
Price | Traditional metal braces are often the more inexpensive option for orthodontics.
Treats Everything | While Invisalign clear braces can improve most normal dental issues, metal braces do more than straightening teeth. They can treat more severe issues that cannot be treated with Invisalign braces.

Learn More From Our Team at Mt. Vernon Center for Dentistry
Come talk to your dentist to learn more about both sides of the Invisalign vs. metal braces debate. Give us a call today and we will schedule your consultation if you are in Alexandria or Mt. Vernon VA!