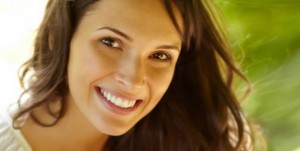 At Mt. Vernon Center for Dentistry, our approach to complete dental care is focused on preventing problems before they occur, while keeping teeth healthy, comfortable and attractive throughout each season of your life. Your foundation for complete dental health begins with your first appointment in our office, which includes a thorough examination of your gums, bone, muscles, TMJ joints, bite—and your teeth!
Our Initial Comprehensive Oral Evaluation provides:
Full-Mouth X-Rays: These are fully digital, ultra low radiation imaging and may include 3D Cone Beam (CT Scan) technology, when needed.
Oral Cancer Screening: Using VELscope® fluorescence technology , which is the most advanced tool available, we are able to detect oral abnormalities before they are visible to the naked eye. Early discovery translates to higher cure rates.
Periodontal Evaluation: By precisely checking the condition of your gum tissues and underlying bone support throughout your mouth, we are able to determine your susceptibility to periodontal disease and the level of gum care necessary for optimal health. Recent evidence proves that a systemic link exists between healthy gums and overall body health.
Joint Vibration Analysis: A fast, non-invasive, measurement of jaw function to aid in the diagnosis of jaw joint disorder (TMD) and also screen for any abnormalities. (e.g., popping of the jaw joint with clicking and facial pain).
T-Scan: T-Scan® is a reliable and easy-to-use clinical diagnostic device that senses and measures when, where, and with what force your teeth hit together. Grinding, clenching and jaw pain are often caused by an incorrect bite. Getting your bite right can cure these jaw joint disorder (TMD) symptoms.
Digital Photographs: Photos help analyze your smile so we can better serve your cosmetic and esthetic needs and desires.
Your investment for this Initial Comprehensive Oral Evaluation is $292.00, along with 90 minutes of your time. The knowledge that is gained is priceless! Contact us for an appointment today.