Dental Laser Technology in Alexandria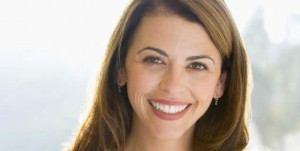 Laser dentistry is a relatively recent advancement in gentle, more precise dental care. Here in Alexandria, Dr. Geren, Dr. Mady, Dr. Abbareddy, and Dr. Garlisi with their extensive training in dental lasers, have mastered this new technique.
Laser dentistry involves using a laser in place of traditional and more invasive tools. The focus of dental lasers provides more specific and localized care, reducing pain associated with some treatments.
Dental lasers can also minimize bleeding and even cauterize wounds, meaning tissue heals faster.
Laser dentistry can also reduce the likelihood of bacterial infection, with its high-energy beam to sterilize treatment areas.
Procedures That Benefit From Laser Dentistry
There are a number of dental procedures in both the hard and soft tissues of the mouth that can be performed with dental lasers, including:
Early Cavity Detection. Dental lasers can more precisely detect softer areas of teeth, indicating the first signs of decay leading to cavities.
Non surgical periodontal treatment. Dental lasers can kill bacteria that cause gum disease and also promote healing.
Laser Gum Treatment. If you have a "gummy smile," one of our skilled dentists can use laser dentistry to reshape the gum tissue around your teeth and expose the healthy teeth underneath the gums.
Call Us Today to See How You Could Benefit From Laser Dentistry
Dental lasers are a great addition to the tools available to create and maintain beautiful smiles. We are proud to offer laser dentistry services at Mt. Vernon Center for Dentistry! Call our Alexandria office today to learn how laser dentistry can help you.
Laser Dentistry FAQ
How is laser dentistry used for cavities?
Lasers pass through a tooth very gently and can be used to locate cavities.  If there is a cavity that has formed, the area will be dark, alerting your dentist to the size and shape, as well.  Your dentist then can use the laser to remove part of the tooth, clean out any decay that is present, and fill the cavity.  All of this with little to no discomfort to the patient.
Is laser dentistry safe?
Absolutely!  Dental lasers have been approved by the Food & Drug Administration and, when operating within the designated guidelines, trained dentists can perform procedures that are just as safe as any other dental treatment.
What types of procedures can my dentist perform with a dental laser?
Dental lasers can be used for a variety of dental procedures including ridding of tooth decay, reshaping gums and teeth, removing lesions, tooth whitening, removing older metal fillings, sterilizing infected root canals, and more.