Your Mt. Vernon Dentists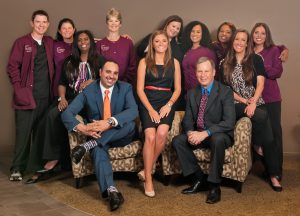 Your resident dentist in Mount Vernon wants to give you something to smile about. At Alexandria Cosmetic Dentistry, our team is committed to our patients and their teeth. Your Mt. Vernon dentist will provide you with exceptional service and great care. Our doctors goals are your goals. Dr. Geren, Dr. Mady, Dr. Abbareddy, and Dr. Garlisi will listen to your individual dental needs so that they can better fulfill all of your dental related goals and desires.
If you are looking for a great dentist in Mount Vernon, Mt. Vernon Center for Dentistry is the solution! We want to help your smile achieve its full potential.
Your Mt. Vernon dentist provides a variety of services including:
As your dentist in Mount Vernon, your health matters. Our team of dentists will teach you important techniques to prevent future oral health issues. Your Mount Vernon dentist is dedicated to giving you the best possible care. Our dentists have trained with some of the most prominent dental specialists in the field and continue to update their practice with the latest and greatest technology. We care about your health and your comfort. At our Mt. Vernon dentist office we provide patients with a comfortable and relaxing environment.
Some of our Mt. Vernon dentist office amenities include:
A private dental suite.
Neck pillows and chair pads.
Warm blankets.
In room TVs.
Laughing gas.
Oral sedation — "one pill sedation dentistry."
Hospitality bar offering coffee, tea, water, and juice.
Financial options.
Contact Your Dentist Near Woodbridge
For more information, call your dentist in Mt. Vernon today to learn more and to schedule an appointment. At Mt. Vernon Center for Dentistry, we care about your dental and oral health concerns. Call your Mt. Vernon dentist office in Alexandria and set up an appointment today.
Phone: 703-360-5881