Beautiful Porcelain Crowns in Alexandria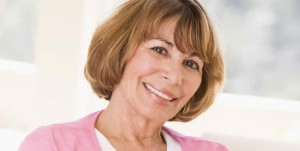 A dental crown is a protective covering for a damaged tooth. Sometimes called a cap, a crown completely covers a tooth that is unsightly or decaying, protecting the remaining tooth and covering sensitive nerves that cause pain. Dental crowns are also necessary when there is not enough tooth structure remaining to support a filling.
Dental crowns used to be made only of durable, but obvious and unattractive, metal. Now, Dr. Geren's and Dr. Mady's patients in the Alexandria – Mt. Vernon area can choose porcelain crowns or ceramic crowns that share the strength of metal but are designed and color-matched to blend in with your other teeth, providing a strong, yet natural-looking covering.
Get Dental Crowns in One Visit with CEREC
Typically, a porcelain crown is made and installed in two separate visits. During the first visit, a mold is made of the tooth. Then, that mold is sent to a lab where the porcelain crown is made. When it is finished, the patient returns for a second appointment to have the dental crown placed.
Thanks to state-of-the-art CEREC 3D equipment, however, Mt. Vernon Center for Dentistry can now offer a same-day CEREC porcelain crown. With CEREC, your dental crown can be made in-office. Now you can enjoy the convenience of having your CEREC porcelain crowns made while you wait, instead of having to make an additional appointment. Also, any adjustments that need to be made to the CEREC dental crown can be done so immediately rather than sending your porcelain crown back to the lab and scheduling another appointment. Mt. Vernon Center for Dentistry's same-day CEREC porcelain crown technology means you save time and money, and you get a permanent, beautiful tooth in one day.
With CEREC, Dr. Geren and Dr. Mady can also create and place porcelain inlays and onlays directly onto your teeth during a single appointment as well. An inlay can fill tooth damage made by cavities, and an onlay can replace the cusp of a damaged tooth.
If you are in the Mt. Vernon – Alexandria Virginia area, trust Dr James Geren and Dr. Zeyad Mady to provide you with expert care with your dental crown! Call our office today to learn more about whether you may need a porcelain crown. To find out more about CEREC call our office and ask for a comprehensive evaluation.