Your Sedation Dentist in Alexandria, VA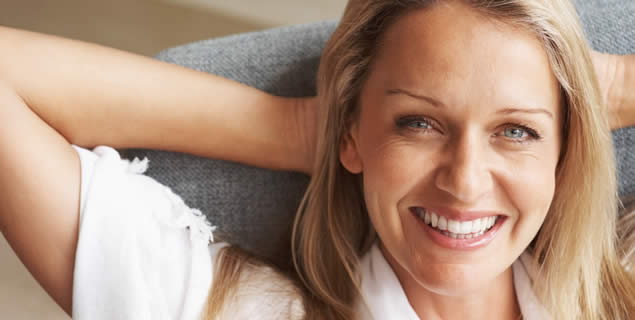 Sedation dentistry provides a safe and simple way to be comfortable while having your dental work done. Many people avoid going to the dentist because of dental anxiety. They may dread the pain associated with dental work, or they may have had an unpleasant experience in the past that keeps them from wanting to go again.
If this describes how you have felt about dental visits, then dental sedation may be the solution for you. Our qualified sedation dentist can help you receive the dental work you want or need with absolutely no stress on your part. Come enjoy pain-free dentistry at Mt. Vernon Center for Dentistry, and get the dazzling smile you deserve if you are in the Alexandria area.
Types of Dental Sedation Options for Mt Vernon Patients
Uncertainty can cause fear. We provide our Mt Vernon and Alexandria patients with as much education as possible so that they can understand all of their options and ensure maximum comfort. The more you know about your dental sedation options, the less you will have to worry about your upcoming treatment. We provide four dental sedation techniques that are safe and effective.
With oral sedation, the patient will take a small pill called Triazolam prescribed to them by their Mt. Vernon Center for Dentistry dentist. The pill quickly sends the person into a state of relaxation that allows them to lose focus on what is happening around them. When patients want the benefits of moderate sedation without needles, they may opt for oral sedation. This medicine is a safe, quick-acting sedative with virtually no side effects.
Click here to learn more about oral sedation!
Laughing gas is a sedative in gas form that patients inhale using a mask throughout their treatment. The amount is easily adjusted and is the mildest of our sedation options. Laughing gas creates a mild euphoric feeling, and is a good option for patients who have only mild dental anxiety. Before your appointment begins, you will be administered laughing gas, which is easy to breathe and will make you calm and relaxed.
Click here to learn more about laughing gas
IV sedation induces deep relaxation when administered intravenously. IV sedation takes immediate effect, and you will feel as if your procedure lasts only a minute or two. Before your appointment begins, you will be administered sedation medication through an IV. Our dentists will monitor your vitals and adjust your sedation levels whenever necessary. Conscious sedation and IV sedation can make you drowsy, so you will need to be driven to your appointment by someone.
Upon arrival, you'll enjoy the rare pleasure of walking right past the waiting room and into a room that will be waiting for you. Once you are comfortably situated and the conscious sedation process is complete, Dr. Geren, Dr. Mady, Dr. Abbareddy, or Dr. Garlisi will begin your dental work.
Click here to learn more about IV Sedation
General anesthesia results in no memory of the procedure and a loss of consciousness during treatment. The person is fully asleep after the sedative is administered through an intravenous line. General anesthesia is the recommended sedation level for patients who are unable to tolerate dental treatment for mental or physical reasons.
Click here to learn more about general anesthesia
Benefits and Advantages of Sedation Dentistry
Feel completely relaxed as one of our skilled dentists takes care of your dental needs.
Save time by consolidating your dental work into a single visit.
Walk into our office and walk out the same day with a beautiful and natural-looking smile you will be thrilled to show off.
Sedation dentistry can truly give you a whole new, positive outlook on dentistry.
Absolute Comfort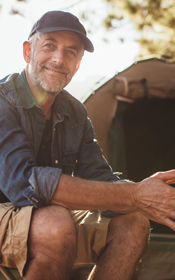 Our compassionate dentists do everything they can to guarantee an ideal patient experience. In addition to dental sedation and gentle care, you can enjoy patient luxuries like:
A private dental suite.
Custom chair pads and neck pillows.
Warm blankets.
In-room TVs.
Hospitality bar with coffee, tea, water, and juice.
Financial options.
A warm, caring, and attentive team.
Frequently Asked Questions
Contact Us
If you experience dental anxiety, dental sedation can help you receive the dental work you need. In the Mt. Vernon area, conscious sedation is available with Mt. Vernon Center for Dentistry. Call our Alexandria, Virginia, office today to learn more about sedation dentistry and to set up a dental sedation appointment.
---
What Our Customers Say
Our family is so very grateful to Dr. Geren and his wonderful staff for taking such an exceptional care of our dental needs throughout over two decades now. This year our son needed to be sedated for his treatment and Dr. Geren and his qualified team proved once more they are the best! We strongly recommend Mt. Vernon Center For Dentistry.
---