Your Gum Disease Dentist in Alexandria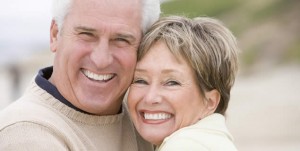 If you have been told you have gum disease, (periodontal disease), you are not alone. Over 50% of adults have some form of this disease! With such common symptoms as a bad taste in your mouth, red or swollen gums, gums that bleed easily or gums that are receding away from your teeth; this disease is the leading cause of tooth loss in adults.
You may not even be aware you have a problem, while this chronic condition slowly erodes the supporting structures of your teeth. Gum infection is linked to serious illnesses that affect your body, such as heart disease, diabetes, strokes, premature child birth and many others.
At Mt. Vernon Center for Dentistry in Alexandria, we take your oral health seriously! We use state of the art periodontal diagnostic and therapeutic techniques in order to catch this chronic infection early so we can help you obtain the best possible result.
During a thorough examination we carefully measure gum pocket depths surrounding your teeth using a probe and a gentle touch. The measurement data is entered into a computer program which shows us all the areas of concern in your mouth such as: gum pocket depth, inflammation, bleeding, and gum recession. We utilize a microscope to visually inspect the activity and aggressiveness of the bacteria and a swish-and-spit saliva test that detects the exact combination of microbes that are causing your gum disease. This comprehensive knowledge allows us to prescribe the most effective and personalized treatment plan for you.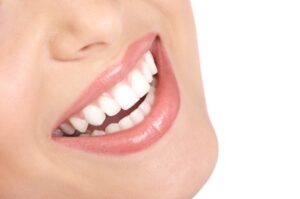 Laser Gum Treatment
Laser Bacterial Reduction is a new approach to gum disease treatment. Bacteria can be hard to reach through at-home oral care methods, but laser gum treatment attacks gum disease at a microscopic level. Laser periodontal treatment is minimally invasive and precise, ensuring that you have the best experience in our office. In just a few minutes, our laser gum treatment significantly reduces the bacteria that are causing gum inflammation and disease. Laser gum treatment reduces pain and bleeding to near zero, and the healing process begins within a few hours, virtually eliminating the risk of infection. For precise, quick, and comfortable laser gum treatment, our dentists offer the best laser dentistry in Alexandria.
As your dental team, we are committed to helping fight chronic gum disease by providing you with the highest standard of care available through; education, personalized gum treatment protocols, laser therapy, and ongoing supervision during your maintenance visits.
Don't live with gum disease because good oral health is vital to your body's overall wellness! A beautiful, healthy smile leads to a richer, more satisfied lifestyle. Schedule your consultation today.
Gum Disease Treatment FAQ
Does gum disease go away after treatment?
If gum disease progresses for too long and reaches periodontitis, then gum disease can only be treated.  This is why it is important to recognize the early signs of gingivitis.  Your dentist will be able to help you identify this through regular cleanings and checkups.
What are the possible effects of untreated periodontal disease?
Letting your gum disease go untreated is the primary reason for tooth loss.  Not only that, but there is also reliable evidence that gum disease greatly increases your risk of heart disease, stroke, diabetes, Alzheimer's, and pregnancy complications.
What are some of the common causes of periodontal disease?
There are several activities that cause periodontal disease that you can control.  Be sure to practice good oral hygiene.  Eat healthy foods, including the daily recommended intake of vegetables.  If you are diabetic, keep your A1C levels under control.  Heart disease can also lead to periodontal disease.  And, finally, if you are a smoker, make an effort to quit.
There are also other causes that you will not be able to control.  For instance, your age and your genetics can add to the cause.
What are some symptoms that I am developing (or have developed) gingivitis and periodontitis?
Early symptoms of gingivitis are easy to identify – red, puffy, tender, or bleeding gums when brushing or flossing.  Symptoms that you may have developed advanced periodontitis will include the same symptoms; however, they will be much more severe.  You may also notice loose teeth and/or chronic bad breath.  At a more advanced state, you may even notice pus under the gumline.